SMART LOGISTICS & PACKAGING AWARDS 2020 WINNERS & FINALISTS:
The SMART LOGISTICS & PACKAGING AWARDS 2020, organized by PICK&Pack, recognized the leadership of those companies that during 2019 innovate in the packaging and intralogistics industries, focusing on the areas of process solutions, manufacturing and printing for the entire supply chain

PICK:
Universal Robots Award – Leadership in Digital Transformation in Intralogistics: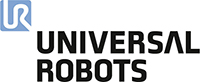 Winner: Thyssenkrupp Elevadores S.L.U, for their proposal to digitize elevators maintenance through Big Data and Internet.
Finalists:
Maccion, with their intelligent shelving and integration with picker robot Kanban 4.0. 
WiTraC, with their passive location system for racks and products.
Viastore Award – Robótica, automatización y seguridad en la gestión de almacenes 4.0:

Winner: WiTraC and their active location and  tools measurement system.
Finalists:
LMGroup, with their automatic warehouse with collaborative robots.
Atlas Robots and their proposal to robotize the end of the production to avoid stock breaks
PACK:
DS Smith Award – Best innovation project for the Packaging Industry:

Winner: Biobubble Packaging with Corium, a singke dose of 100% biodegrable olive oil designed to replace single-use plastic doses.
Finalists: 
ColorSensing and their digital smart packaging solution to help manufacturers and retailers reduce food waste and ensure quality..
Brafim Mecplast with Scudo, corner pieces and profiles made of 100% recyclable cardboard 3D printing that improves shock absorption and facilitateshandling
Hinojosa Award – Best Packaging Design and Customer Experience Project:

Winner: Wondu/Ondunova, for their ultra-fast ZIP display, which allows the display to be set up in less than 28 seconds, as well as minimizing space in order to reduce transport costs thanks to an innovative folding system.
Finalists:
Izar Cutting Tools, for the design of 19pc and 25pc drill cases to obtain a more functional, attractive and sustainable packaging.
Font Packaging Group

, with

CLICKbox

,

packaging consisting of a pallet and a cardboard box, customizable in sizes and formats, 100% recycled and recyclable.
SUSTAINABILITY
KUKA Award – Excellence in Sustainability and Industrial Eco Development:

Winner: Sorbos with their sustainable edible straws.
Finalists: