Pick&Pack Start-up Forum
Pick&Pack Start-up Forum is a showcase and networking space for a global audience, was held from 25 to 27 April in Madrid – IFEMA within the framework of PICK&PACK 2023, an event focused on innovation, digital transformation, and trends in the packaging and logistics sector,
The needs and challenges of the logistics and packaging sector have increased with the development of connectivity and digital transformation in recent years, favouring the emergence of new forms of business and new technology-based companies that are providing innovative ideas to solve these challenges.
The Pick&Pack Start-up Forum, organized in collaboration with LaSalle Technova focuses on the search for disruptive projects that impact the future of packaging and logistics. The forum focuses on projects in the packaging sector such as packaging design, eco-packaging, smart packaging, packaging and new materials, and technologies for printing machinery, components, or control systems. Moreover, there are also logistics projects such as logistics digitization, supply chain, automation, artificial intelligence, smart logistics, IoT, and robotics, among others. If you have innovative solutions, you can present your project to the main leading companies in the sector, potential partners, and specialized investors.
In previous editions, startups such as Optopus, Oimo Bioplastics, envaso, ColorSensing, Olfasense GmbH, TicTAP – Simply Connect, Signeblock, Vision Online, I3de,  among others have participated in the Startup Forum.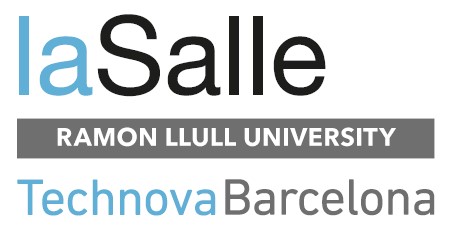 If you are a start-up, the Pick&Pack Start-up Forum represents an ideal opportunity to:
Present your company, your products, or services to a specialized international audience in Pitch Elevator format.
Connect with the Global Innovation System.
Find partners to develop your project.
Be a direct candidate to participate in the Smart Logistics & Packaging Awards 2023.