Pick&Pack Start-up Forum
Pick&Pack Start-up Forum is a showcase and networking space for a global audience, will be held from 25 to 27 April in Madrid – IFEMA within the framework of PICK&PACK 2023, an event focused on innovation, digital transformation, and trends in the packaging and logistics sector,
The needs and challenges of the logistics and packaging sector have increased with the development of connectivity and digital transformation in recent years, favouring the emergence of new forms of business and new technology-based companies that are providing innovative ideas to solve these challenges.
The Pick&Pack Start-up Forum, organized in collaboration with LaSalle Technova focuses on the search for disruptive projects that impact the future of packaging and logistics. The forum focuses on projects in the packaging sector such as packaging design, eco-packaging, smart packaging, packaging and new materials, and technologies for printing machinery, components, or control systems. Moreover, there are also logistics projects such as logistics digitization, supply chain, automation, artificial intelligence, smart logistics, IoT, and robotics, among others. If you have innovative solutions, you can present your project to the main leading companies in the sector, potential partners, and specialized investors.
In previous editions, startups such as Optopus, Oimo Bioplastics, envaso, ColorSensing, Olfasense GmbH, TicTAP – Simply Connect, Signeblock, Vision Online, I3de,  among others have participated in the Startup Forum.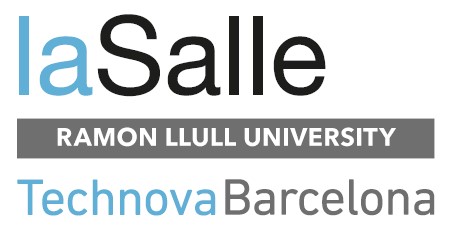 If you are a start-up, the Pick&Pack Start-up Forum represents an ideal opportunity to:
Present your company, your products, or services to a specialized international audience in Pitch Elevator format.
Connect with the Global Innovation System.
Find partners to develop your project.
Be a direct candidate to participate in the Smart Logistics & Packaging Awards 2023.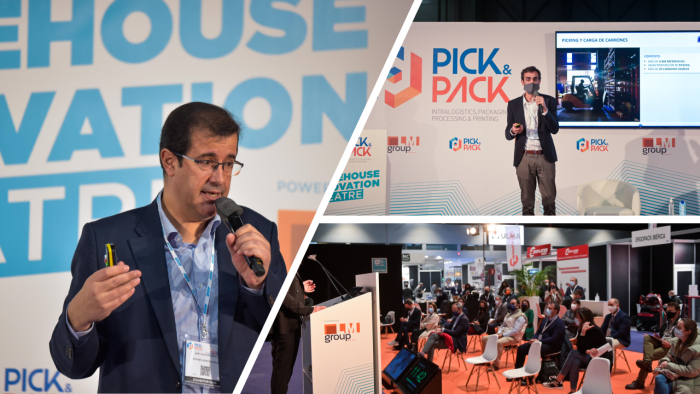 Pick&Pack Start-up Forum 2022 Winner:
Tech Mox: We are a tech-enabled company that makes delivery operations smooth and easy by developing specific apps designed for everyone involved in the supply chain. Our mission is to help our partners increase customer satisfaction by developing the best end-to-end tools for logistics operations.
Selected Start-ups:
ADBioplastics: We design taylor made PLA grades plus additive, regarding the final use of the material for each case (client, application, and market.
Prenomics: Prenomics is a data science startup with a triple focus: business consulting specialized in data science; the definition of analytical solutions; and the development of its own technology (Intelek). For this reason, it offers a consulting model leveraged on its own software, which allows it to help organizations at a competitive price.
Thanks to the technological development model and the multidisciplinary perspective in the definition phases, Prenomics has made it possible for small and medium-sized companies to implement Business Intelligence and Machine Learning solutions that formerly only large companies had access to.
NEWE: B2B SaaS that allows ecommerce and retailers offer their products for rent. Our solution is end-to-end. We cover everything from product rental to direct and reverse logistics and quality control.
Vitum Technologies SL: Vitum allows you to identify and trace all your assets individually. Get full traceability and documentation management. Easy, fast and efficient.
TransportComparator: First Booking for land transport companies. The only alternative to freight exchanges. Free tool, without intermediaries and with total transparency. Still not comparing?
Bumerang Takeaway SL Bumerang is the first digitalized reusable packaging solution for takeaway food and drinks, completely deposit-free.
LOGISTIKO LABS, SL. We help any company with last-mile logistics processes to be able to optimize and scale their operations, guaranteeing a differential delivery experience for their customers thanks to a SaaS, applying technologies such as Machine learning or NPL. The great value is that our solution adapts perfectly to their distribution operations, and this is how our clients transmit it to us: rapid integration and total adaptation to their day-to-day work due to its ease of use
Opin365: is the smartest proof of delivery system connected to blockchain for e-commerce. We make last miles zero risk for sellers and buyers. OPIN365 exists to combat INR fraud in the last mile (Item Not Received) and to resolve disputes instantly. We eliminate fraudulent refunds and eliminate lost products. We have created a smart proof of delivery system connected to blockchain.
Visionary Soft: Is a solution aimed at improving customer interaction with restaurants when consuming their products. It is designed to serve as an intelligent assistant using artificial vision to classify the products displayed for sale, it is also designed to use the concept of decentralized kitchens as the system allows you to send, manage and coordinate service orders anywhere as well as their delivery.