Feel the extraordinary in our Partner's Hotels, accommodation Discounts at NH Hotel Group
Do you need a hotel for your stay during PICK&PACK? Book your hotel with confidence through our official accommodation partner, NH Hotels. Get up to 20% discount while booking your room in any of your NH Hotel Group Companies.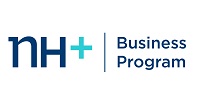 Join the NH Hotel Group Benefits Program for Companies and discover all the advantages that are waiting for you during your business and leisure trips:
20% discount, with a minimum of 10% discount guaranteed, for your hotel reservations anywhere in the world.
10% discount applied to food and beverages in NH restaurants and cafes.
Free Wi-Fi and much more
Once you have been registered in the NH Hotel Group Benefits Program for Companies, make your reservation through www.nh-hotels.com/yourspace
RENFE: Enjoy exclusive travel discounts for Pick&Pack 2023 attendees

Check your confirmation email, which you received along with your e-Pass, and download your unique RENFE discount voucher there.
Enjoy discounted travel with IBERIA & IBERIA EXPRESS:

To get special discounts when booking your ticket to Madrid, please enter the discount code you will find in the following
link.
The discount code must be applied in the last step when booking your ticket.
*The discount that Iberia and Iberia Express offer to PICK&PACK attendees and their guests are not provided through PICK&PACK-Nebext. PICK&PACK or Nebext are not responsible for the travel and accommodations offered by Iberia and Iberia Express. You agree to hold PICK&PACK-Nebext harmless in connection with your journey. Nebext assumes no liability whatsoever with respect to your trip, an example, injuries or damages that may be incurred as a result of a delay or cancellation of flights.
CAR RENTAL WITH AVIS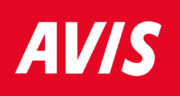 As a PICK&PACK member, benefit from exclusive car rental discounts in Spain with AVIS here.
PICK&PACK is waiting so buy your pass today!